Mortgage Broker Licensing
Click on a state below to learn more about the necessary mortgage broker licensing requirements.
Steps to Obtaining a Mortgage Broker License
If you're a mortgage professional and interested in becoming a mortgage broker, the first step is to obtain a mortgage broker license. Once you do this, you will have the ability to hire people to work for you as loan originators, which will enable you to expand your business. While the process of obtaining a license is somewhat confusing and varies by state, it helps if you know and understand the requirements in advance.
Apply for a Mortgage Broker License
Although each state has a department of banking or finance that regulates the local mortgage industry, they require you to complete the application process through the Nationwide Mortgage Licensing System (NMLS). When you apply, you will incur the following costs:
NMLS processing fee
Application fee
Credit report fee
Criminal background check fee
The total costs incurred will range from several hundred dollars to more than $2,000 depending on where you live. Some states itemize their charges, while others charge a lump sum that includes all costs.
Professional Experience Qualification
To be eligible for a mortgage broker license, in many states you must have some previous experience in the industry. The range for most states is between one and three years. Your experience should be directly related to making loans or as a branch manager for a mortgage broker, and it has to be current.
Education and Testing Requirements
You are also required to take 20 to 30 hours of classes through a state- or NMLS-approved course provider. Upon completion of your education requirements, you will have to pass an exam before you can apply for your license. Although you may opt to take the exam before fulfilling your class hours, the test is difficult and it is advisable to do the education beforehand. If you fail, you have to wait 30 days before you can retake the exam. If you fail your third attempt, you will have to wait 180 days. Tests are only administered periodically, and you have to register to take them in advance. You must score a minimum of 75 percent to pass.
Qualified Individual Requirement
Every mortgage brokerage firm is required to hire someone who will oversee the legal/regulatory requirements by ensuring that the company operates lawfully and follows all applicable rules and regulations. The title is referred to as a "qualified individual." Typically, the QI is the person applying for the mortgage broker license. To be a QI, you must:
Live where the primary office is located
Have the required industry-related experience
Fulfill the obligatory educational classes
Pass the exam
Execute a credit history report and criminal background check
Be either an owner of the company or a salaried employee, and remain with the firm for the duration of its licensure
Insurance Requirements
Before conducting business, you will have to post a surety bond with the state that you are located in to protect your clients from damages resulting from fraud, misrepresentation, and other forms of wrongful injury caused by you or your employees. The amount of the bond will depend on the type of lenders you use to broker your loans. In some states, if you only use institutional investors, such as state or federal banks and lending institutions or governmental agencies, your bond requirement will be lower than if you utilize non-institutional investors, such as individuals who lend private money as a business. Other states base their number on the dollar amount of your loan volume. The surety bond requirement typically ranges between $10,000 and $150,000 depending on your state. As an alternative to a bond, you can usually deposit cash with the regulatory agency in the amount required for the bond.
Location Requirements
Once you have completed all your requirements, you may have to secure a location for your company. Arizona is a "bricks and mortar" state, which means that you are required to operate out of a physical location. We can help you with this requirement. In New Jersey, the State Department of Banking and Insurance has to confirm that your site is suitable for the privacy and security of your clients and that it meets local zoning ordinances.
There are many more requirements that vary by location. Federal and state regulatory agencies continue to adjust their rules and guidelines, so it is essential to do your research thoroughly before applying for your license. For more information or a free consultation, call (866) 576-7726 or email us at info@mymortgagelicense.com.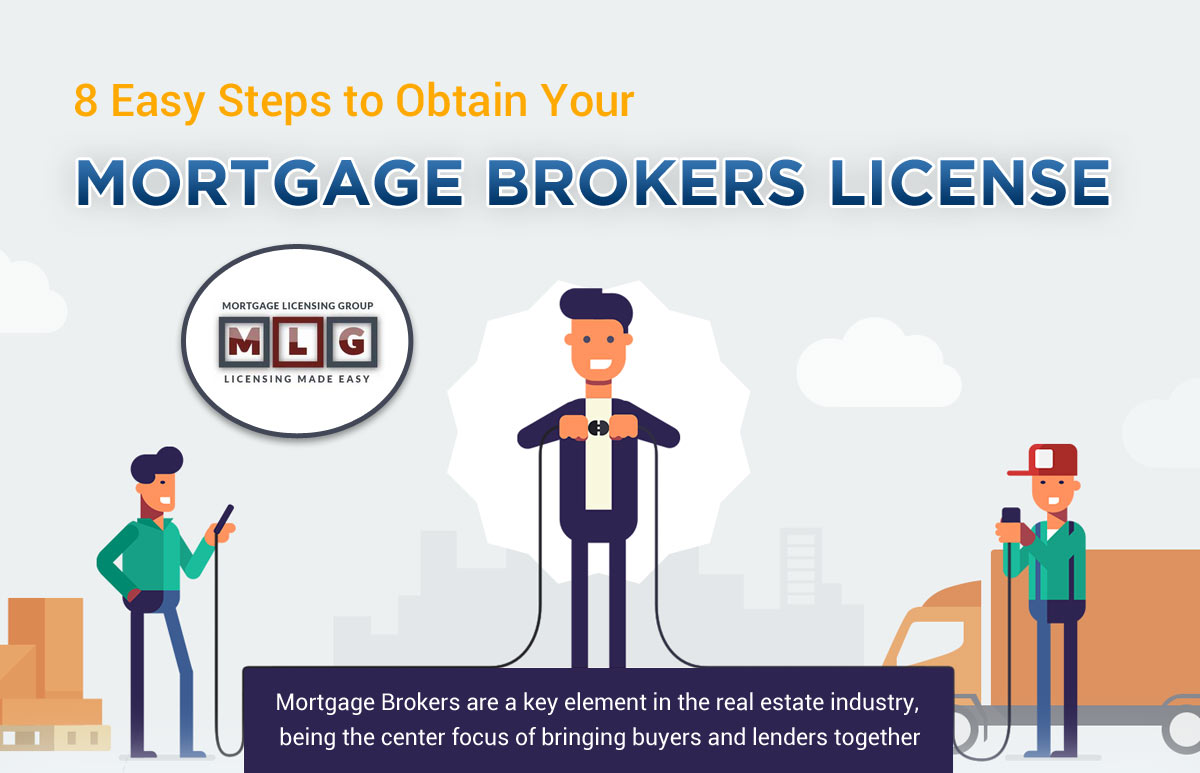 COMPLETE THE REQUIRED MORTGAGE BROKER TRAINING
The NMLS requires you to take 20 hours of pre-licensing education prior to applying for the license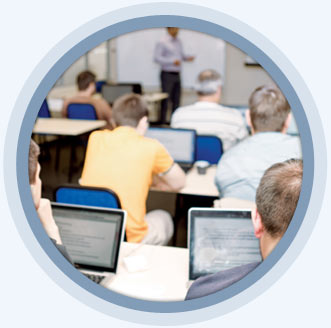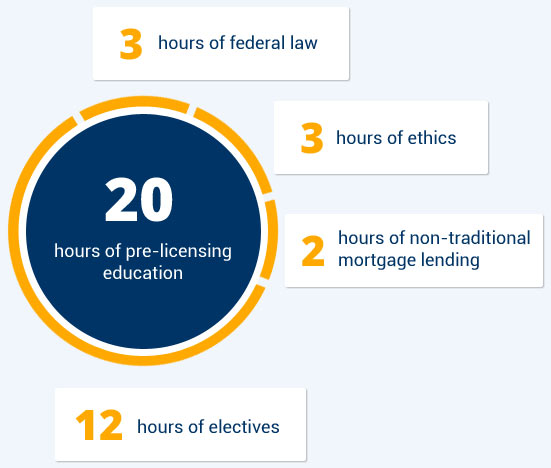 TAKE AND PASS THE SAFE MORTGAGE LOAN ORIGINATOR EXAM
The test usually consists of two parts: national and state. To pass, you need a minimum score of 75%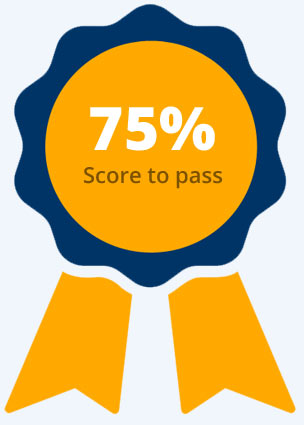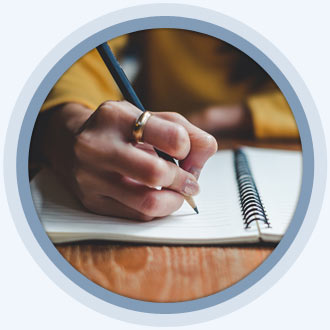 COMPLETE YOUR BUSINESS ENTITY REGISTRATION
Every company except a sole proprietorship needs an EIN from the IRS to register with the NMLS regardless of whether or not they're going to hire people.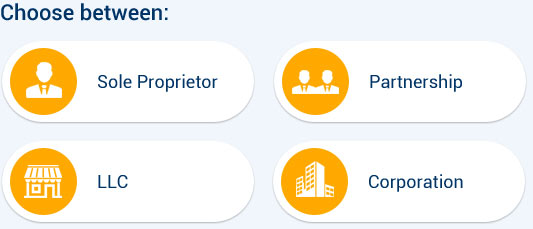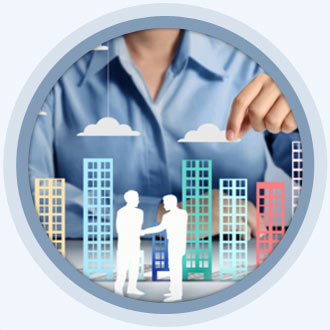 SUBMIT A MORTGAGE BROKER LICENSE APPLICATION
License are handled through the Nationwide Multistate Licensing System (NMLS). Their website contains detailed information on each state's specific requirements.
Typican requirements include:
Submitting fingerprints
Submitting a FBI criminal background check
Getting a mortgage broker bond
Paying lincensing fees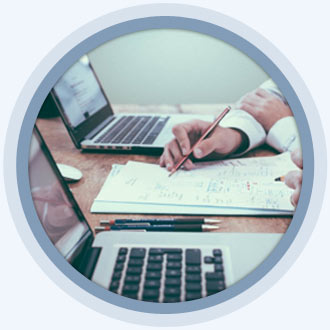 OBTAIN A SURETY BOND
Even though it is not a requirement in all states, surety bonds are mandatory in many places. Surety bonds ensure that mortgage brokers are compliant with state and local applicable laws and regulations and add an extra layer of protection for homebuyers. A surety bond must be renewed on a yearly basis as applicable.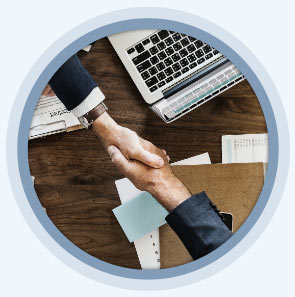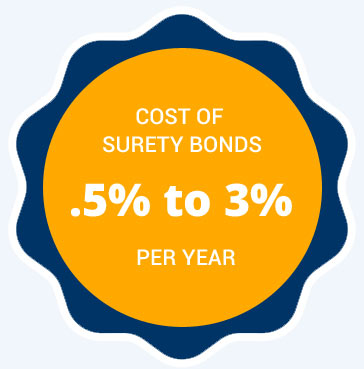 BUILD YOUR NETWORK
Building rapport with a trusted network of buyers and lenders is key to the success of any mortgage broker.
Ways to build:
Sign up for events, conferences and seminars
Offer a broad variety of products
Implement different communication methods
Place an emphasis on customer service
USE TRUSTED SOFTWARE
Keep organized and don't limit your ability to grow, implement secure and trusted software solutions that your team can efficiently work with.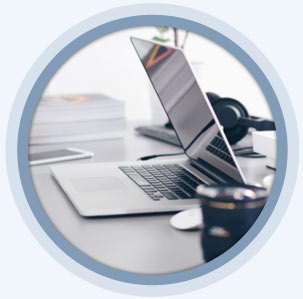 Software solutions should:
Sync with 3rd party software and processes
Make reporting easy
Maintain customer support through analytics
Help designate marketing efforts where necessary
MAINTAIN YOUR CONTINUING EDUCATION
Besides renewing your bond, you will also need to take 8 hours of continuing education to maintain your license.