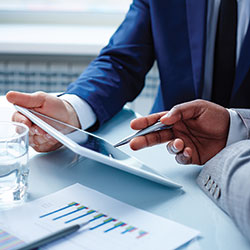 Knowing your company's structure and goals allows us to offer you a personal and constructive consultation, to help guide your company in the best direction. Develop a plan with us before wasting your time and money on unnecessary costs.

Many topics include:
Change of control/ownership of organizations
Company organization and structure
Customized research for corporate planning
Acquiring and maintaining state licenses
Consult with us today! Call (866) 576-7726 or email us at info@mymortgagelicense.com.