Mortgage Licensing Services
Through our  maintenance support services  for mortgage brokers, lenders, loan servicers, and debt collectors nationwide, we keep your company current and up to date with the various state regulatory agencies.
License Maintenance Video
We determined that over the past several years many companies wanting to diversify into multi-states do not have a clear understanding of the process on qualifications which can take many months to complete.
New Licensing Video
Arizona can be one of the more difficult states to obtain a license in due to the brick and mortar requirement and the necessity for a licensed and experienced Arizona Responsible Individual (RI).
Arizona RI Video
Use our licensing map to find out about State Mortgage Licensing Requirements in your state
Starting a new business? Reduce your taxes and protect yourself against the threat of personal liability, with an individualized plan for organizing your business.
Knowing your company's structure and goals allows us to offer you a personal and constructive consultation, to help guide your company in the best direction.
Obtain Your Mortgage Broker License and Lending License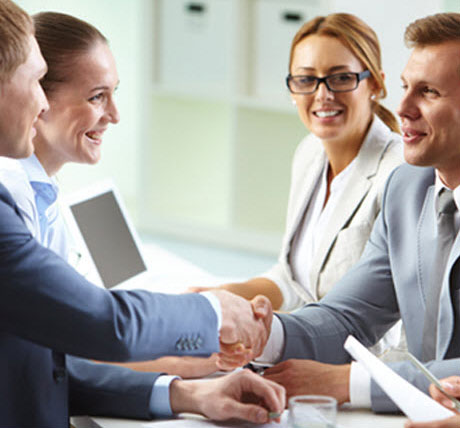 We Do It Better
If you are looking to obtain a mortgage company license, or are looking to verify licensing requirements, then you have come to the right place. We help people reach their goal of obtaining a mortgage lender license and their mortgage brokers license nationwide. We make it as easy as possible nationwide to obtain a mortgage license.
We also help companies in a variety of ways to navigate the complex regulatory environment of maintaining a mortgage license.
We offer consulting services to determine the optimal way to acquire and maintain state licenses.
We keep your company current and up to date with the various state regulatory agencies.
We have also partnered with a fully qualified Arizona RI, who can fulfill all the requirements to provide compliance for complex state licensing in Arizona.
We provide Licensing Services related to Brokers, Loan Correspondents, Loan Processors, Retail Lenders, Wholesale Lenders, Warehouse Lenders, Underwriters, Loan Fulfillment, Master Services, Primary Services, sub-services, Special Services, Debt Collectors, Mortgage Loan Originator, Branches, Commercial and Consumer Loan Companies.
Act today and find out how we can help you with obtaining a mortgage loan originator license, loan officer license, and other needs related to mortgage licensing nationwide. We are a top provider of mortgage license services.
Mortgage Licensing Fees By State
Thank you for your interest in acquiring a license through the Mortgage Licensing Group. Please select all the licenses you are interested in applying for and click your type to receive an estimate of the costs.
Each license listed provides State, License Name and the organization Operating Status for which the license applies to. Uncertain what Operating Status applies to you? Learn more by making a selection from the three options below.
SELECT A CATEGORY BELOW TO SEE OUR LISTING OPTIONS:
New Licensing and License Maintenance
We are laser focused on your licensing. Our efficiency, internal QC, excellent trained staff, and unique perspective, having MLG as your licensing team is the way to go!
Efficiency –We eat, drink, and sleep licensing. As such, each one of our analysts has submitted more applications than most any other in the industry (we work with over 100 clients at any given time). Likewise, with our maintenance program we are very adept at tailoring our license reporting to each client so every department in your organization has a clear picture of who is licensed where, what activities you can do, and how you can expand into the future.
Internal QC – Our3-step internal QC program on every application and report ensures accuracy for your peace of mind.
Excellent Staff – Our analysts are highly trained experienced professionals. Our management staff has an average of 25 years' experience each in the mortgage business, including a former state regulator, and a current licensed LO.
Perspective – Most in-house licensing persons you hire would have worked on maybe 30-40 company licenses, or possibly a few hundred individual licenses in their career. Our management and QC staff have completed thousands of LO and branch applications and hundreds of company applications for companies with a wide range of business activities. Likewise, with reports and renewals.
We do it Best.
Arizona RI License Approval
Getting into Arizona seems difficult, and it absolutely can be without the proper guidance. Through our Arizona Responsible Individual program, and our top rated, fully qualified and experienced Arizona RI, we can not only have you approved to do business in Arizona, but we can also take care of you going forward.
Services Include:
Arizona license approval at no extra charge.
RI Representation in the State so you're covered.
An Assigned brick and mortar location for your company to address their requirement.
Reference Manual updated annually and forwarded to you upon approval of your license.
Arizona Pre Exam Manual updated annually and forwarded to you upon approval of your license.
Quarterly QC file reviews so that you know you're doing everything the right way.
Coordination of examinations and personal face to face meetings with state examiners on your behalf.
Our RI program is unique, and there is no one else out there who takes care of their RI clients like MLG. The best part about our program: We don't collect any fees until AFTER you're approved in Arizona.
Mortgage License Services
The Mortgage Licensing Group, Inc. is a specialized full service licensing company dedicated to providing reliable, precise, and premier service to accommodate your licensing and mortgage compliance needs. Our staff brings over forty years of cumulative experience to each project. We consist of knowledgeable, approachable, experienced professionals who take pride in providing consistent courteous service and accurate information to every client. Whether you are just entering into the mortgage industry, already have your mortgage license or are a seasoned professional seeking to expand your business, our company can assist you with all of your business needs.
Plan your company's licensing strategy before entering the market.
Develop a licensing plan before wasting time and money on unnecessary licenses.
Acquiring a mortgage license in a state can be a tedious, even daunting task. Each state requires different criteria; with varying elements depending on whether an individual is pursuing a lenders license or a broker's license. Our company has a history and credible reputation within all fifty states. Our goal is not only to produce results, but to fully address the needs of your company to allow you to confidently pursue other aspects of your business knowing you've acquired the services of a company that shares your goals of success in this competitive industry.
Testimonials
I highly recommend MLG. The staff is responsive and the customer service is exceptional.

Ann Pekkala Account Manager San Marcos November 6, 2017