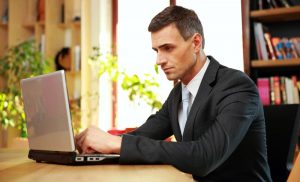 No matter the state, if you want to keep your mortgage loan originator (MLO) license current, then you need to meet specific continuing education (CE) requirements set forth by both the SAFE Act and each state in which you're licensed. Throughout the United States, summer is the time to start the education process for renewing those licenses for another year, with July and August being ideal to begin taking the necessary courses.
As an MLO, how can you be sure that you are meeting all the CE requirements for your license? Online courses are a great way to satisfy those requirements while saving you and your company money in terms of travel and other expenses. Take courses on your time and at your own convenience.
Since there are many online courses offered, however, here are five key ways to determine if a course meets all of your specific needs and how to select the best offering.
1. Fully Approved
It is important that you find out if a course offering is approved by your state and national licensing or certificate organizations before enrolling. While it might seem easy to just click through and find any online option, the truth is that if the online course is not approved, you will be wasting your time and money.
Additionally, make sure the course you enroll in is NMLS-approved (Nationwide Mortgage Licensing System).
2. Are Additional Classes Offered?
Not only is it important to verify that the courses selected meet your state-specific licensing requirements, it is best to thoroughly check out the course description and determine the educational value as well. Therefore, pick your CE courses with care, making sure that they can give you additional skills to apply to your job of originating mortgages. When you are in the process of signing up, consider if there are other courses of relevance worth signing up for that will help you expand your knowledge in your field of practice. This might be the time to consider multi-state licensing and what it will take to get licensed in another state as well.
3. Know Your State Requirements
Before you sign up for a course, you need to comprehend exactly what your state requires. You may find that your state is expecting you to have completed specific course types and that not just any course will do. Additionally, the process to renew your license may require multiple steps that take time to fulfill. In Arizona, for example, you need to provide several specific forms and pay the fees associated with your renewal. Some states allow you to email these items in, but others require physical paperwork. Make sure you know if they will accept forms being mailed by the deadline or by other means.
4. Managing Your Timeframe
If you are under a tight deadline regarding renewal in your state, it is important to know how fast you can receive confirmation of your course completion before you enroll. Many will offer a certificate online or emailed to you, but others may have to mail paperwork, which could impact your timeline for the rest of your renewal application. Deadlines are powerful and that can be a motivator to get things done now that you may have ignored earlier in the year.
Depending on the state(s) in which you're licensed, you could be required to take anywhere from 8 to 35 CE hours. Do your due diligence and plan accordingly. Since this is an annual renewal process, setting up a timetable each year to complete your courses will aid in their timely completion. Hopefully, this will relieve any stress involved in missing a deadline. Planning ahead is always a great stress buster!
5. Quality Online Support
When you are enrolling in an online CE course, you want to be sure that it offers support, just in case you have difficulty connecting to the class or have other questions. Online education courses should also be backed by a 100 percent guarantee, meaning that they are going to make sure that you are satisfied with the results.
If you find an online course that meets these areas and can be completed by your state's renewal deadline, then by all means now is the time to sign up. As a manager, check in with each of your MLOs to confirm that they are working on their renewal application and will meet the deadline.
Do you need quality CE courses to offer your MLOs? Contact us to help your team meet the requirements to renew their licenses in your state with our Fast Class program. We offer a hassle-free process and are here to answer all of your questions.
The Mortgage Licensing Group, Inc. is a full-service mortgage licensing firm headquartered in Southern California that is recognized throughout the industry as an experienced and reliable service provider. Established in 2006, our company has been on the forefront of the ever-changing rules and regulations, helping alleviate the often daunting task of meeting the diverse state licensing requirements for our clientele.