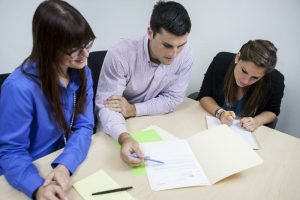 For residential mortgage brokers in Ohio, recent changes to the Mortgage Broker Act (OMBA) have created the Ohio Residential Mortgage Lending Act (RMLA). As a result, for those involved lending secured by residential real estate, there now new licensing requirements that impact those who are acting as lenders, brokers, and loan originators.
Part of the implementation process is the release of an implementation guide. According to this guide, while a company's Ohio registration number and NMLS ID will remain the same, the name of the company's registration will change with the effective date of HB 199 (RMLA). All loans made after March 23, 2018, will have to follow the rules of the RMLA. Current licensees or registrants who have an active registration or exemption issued before the activation date in March 2018 will be able to continue to do business under that license until the end of 2018 without further action.
What are the licensing requirements in Ohio and how do they impact current brokers, lenders, and originators? Let's start with a few of the changes that will impact everyone.
Changes from the RMLA
First, determine which license you are applying for and if the name has changed. Certain licenses, registrations, and exemptions, many of which existed under the OMBA and OMLA (Ohio Mortgage Loan Act), have changed. For example, all individual licenses, the OLMA Mortgage Loan Originator License, and the OMBA Loan Originator License have been renamed the "RMLA Mortgage Loan Originator License." These authorities have been consolidated under the new law, necessitating the change. There was a "hiccup" when the change occurred for OMLA licensees doing strictly mortgage loans as they were changed to the consumer installment loan act license as reported on the NMLS. However, the state has promised this will be remedied at renewal this year if certain steps are followed.
Companies that want to engage in mortgage lending, but not non-mortgage consumer lending, will have to obtain an RMLA Certificate of Registration using the NMLS transition process before they renew their license. If you want to keep lending to non-mortgage consumers, then you will simply renew in NMLS as usual under the new registration name and no further action is required.
What Does Not Change
While there were various changes with the implementation of the new law, certain licensing requirements still need to be met for the state. Here are five of them.
Bond requirement – If you are registering for a new license or renewing your old one, the bond requirement of $50,000 remains. The surety bond must also show the Principal's aggregate loan amount of residential mortgage loans originated nationwide in the preceding calendar year.
Physical location – A company that wishes to carry a mortgage broker's license in Ohio needs to have a physical location, where they can conduct business with the public. If you have branches, then you may have to complete separate branch applications, depending on what type of license you are registering under to do business in the state. Branch application fees are about the same as the company's application fees.
Audited financials – To do any mortgage lending in the state, you need to submit your audited financials to the state authority.
FBI criminal background check – Anyone who will be a direct owner or one of the executive officers of the company will need to complete a criminal background check.
Qualified individual – Ohio still requires that you have a qualified individual, who is licensed and has at least 3 years of industry experience within the past 6 years.
Contact Us for Additional Assistance
While there have been some changes to the Ohio residential lending laws for brokers, lenders, and originators, many of the requirements to register for a license have not changed. Working with the Mortgage Licensing Group, we can provide guidance as you complete the registration process for Ohio. Contact us for assistance in registering for your license today.
The Mortgage Licensing Group, Inc. is a full-service mortgage licensing firm headquartered in Southern California that is recognized throughout the industry as an experienced and reliable service provider. Established in 2006, our company has been on the forefront of the ever-changing rules and regulations, helping alleviate the often daunting task of meeting the diverse state licensing requirements for our clientele.