In a recent "Thought Leader" article published by Mortgage Compliance Magazine, our very own VP of Business Development, Nick Graham provides his insights on the impact of the Temporary Authority rules coming into effect Nov. 2019.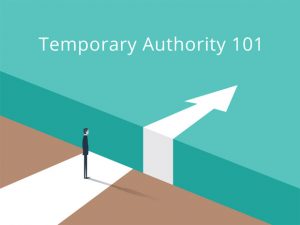 Nick writes:
On May 24, 2018 Congress signed into law the Economic Growth, Regulatory Relief, and Consumer Protection Act, and the mortgage regulatory landscape was changed forever!
Well… not quite. Eager MLO's have waited 18 months for state regulators to implement congress's mandate into reality. Finally, on November 24th, eligible MLO's will be able to apply for licensure and, almost immediately, be granted Temporary Authority to be able to originate loans in that state.
Now your most valuable producers originally confined to a small number of states may, potentially, be able to take calls from every market in which your company does business.
This news is HUGE! Savvy mortgage companies should be preparing to sprint ahead of the competition. Competitors who understand these regulatory changes will be able attract talent and have them up and running in a matter of days instead of weeks.
So, why, after 16 months, does MLG keep getting phone calls from people who have little idea of what temporary authority is or how it works? People. Are. Busy! We get it, the market is red hot and we make Hay while the sun shines!
For those of you that need an update as to what is coming November 24th, read on! MLG has put together a quick snapshot of what you need to know.
Eligibility Temporary Authority to originate loans will be granted to eligible MLO's applying for licensure in a new state. There are 2 types of eligible candidates: Federally Registered Individuals and State Licensed Individuals. Federally Registered MLO's must be registered in good standing continuously during the one-year period preceding the application submission, and have a gap in employment of less than 14 business days from depository to sponsoring company. State Licensed MLO's are eligible if they have been licensed as an MLO continuously during the 30-day period preceding the date of application. All eligible candidates must meet the below criteria:
a. Have never been subject to, or served with, a cease and desist order.
b. Have never been convicted of a misdemeanor or felony that would preclude licensing.
c. Have never had a license application denied, revoked, or suspended.
d. Be sponsored by a company licensed in the state in which the application is requested.
The Scary Part Once a sponsored LO application has been received, a state may grant 120- day temporary authority immediately. However, an MLO operating with temporary authority may have that authority revoked during the regulator review of the application. Intent to deny resulting in Temporary Authority suspension can happen at any time! No temporary authority means unlicensed activity. Upon state examination, the onus of that unlicensed activity falls on the sponsoring company.
This opens a Pandora's Box of regulatory scrutiny and punitive penalties. If these pending applications are not tracked very carefully, your company could be on the hook for penalties, fines, and possible license revocation. When the new State Examination System (SES) is put into place, negative results can be easily accessed by all states.
The Solution MLG has followed this issue very closely and are excited to be able to offer a tracking solution for our clients. We are ready to go with analytics, automatic and regular follow-ups as well as daily updates, all on an easy to read dashboard that you can access on any device.
Read the original article or for more industry related articles published by our friends at Mortgage Compliance Magazine please visit: http://www.mcmag-digital.com/