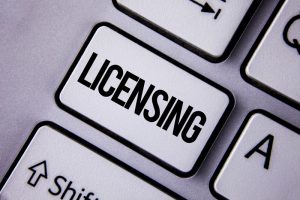 It's that time of the year again! The days become shorter, the breeze chills the air, and the crowns of trees become gaunt, as the anticipation of the upcoming year's reverential foliage prepares us for our fourth quarter – License Renewal season is here!
Renewing your licenses is essential for your business to continue growing.  Your licenses are the power source of your company.  The effects of renewal season can impact an entire year of business, beginning at the end of the fourth quarter!  But do not fear; The Mortgage Licensing Group has an excellent team of devoted licensing specialists who are available to assist you and your company with 2019 Renewals!
Our knowledgeable staff has provided a few insightful tips to help you finish the year with your best foot forward:
Preparing for your License Renewals
"It is easier to resist at the beginning than at the end." -Leonardo DaVinci
Depending upon how far along you've travelled into your mortgage licensing journey, you may need to complete Continued Education courses as a federal and state requirement. Well into the eye of Summer, the NMLS distributes emails, notifying licensees to complete their CE courses.
In order to renew your license, these courses must be completed no later than October 31.  Failure to meet any deadlines during renewal season could result in a great deal of penalties, including, but not limited to, fines and the loss of your license(s).
Each individual has a specific number of hours to complete.
Federal CE requirements typically consist of an 8-hour course depending on the completion date of an individual's Prelicensure Education (PE).
This PE date also determines the number of CE's required to renew each license, every regulatory agency contains its own state specific requirements and regulations.
Send us a copy of your Education Requirements with your contact information, and the best time to reach you.  We'll have one of our experienced License Analysts contact you to help you get started on your CE's!
Individual License Items
Being the Middle Person, Messenger, Manager, and Multitasker of the company is often time consuming and quite the hustle! Control Officers, Qualified Individuals, and Mortgage Loan Originators, are the busy bees of the loan process.  Time management, efficiency, punctuality, communication, and accuracy are key factors to these individuals, especially during Renewal Season.  Here are few tips to avoid blockages and backups in the pipeline:
CE Item – Complete your Continued Education by October 31. Your CE's must be completed before you can renew your license[s].
Credit Report Item – Make sure you have all items regarding your Credit Report cleared. Finalize payment arrangements, collect proof of payments, complete your letter of explanation (if applicable). Taking care of your personal finances is an important qualifying attribute to be able to assist borrowers.
Criminal Background Check (CBC) Item – If your previous CBC is expired, you must have your fingerprints processed. Make sure to talk to your license analyst about getting rescheduled.  Not having a current CBC will delay your ability to renew and put you at risk of missing key renewal deadlines.
Past Due Agency Fees – Outstanding invoices will have you standing out of a Renewal! Check your invoices to make sure all Recovery Fees and other miscellaneous charges are satisfied.
Company License Items
An incomplete, or inaccurate application could result in termination or revocation.  Any time a license is denied by the state, the company is obligated to disclose the details on their NMLS profile.  These details are accessible via the Consumer Access database provided by the NMLS.  These records are available to the public and state regulatory agencies. Having a revoked license could impact your business and future licensing opportunities.
Before submitting your renewal, be sure to have all license items cleared on each of your company licenses. This keeps your application clean, clear, up to date, and eligible for 2019 Renewals! Here is a checklist of items to review before you renew:
Financial Condition Item – Complete your financial statement[s]. All Financial Conditions Items must be cleared in order to be approved.
MCR Item – Make sure all Mortgage Call Reports have been completed by their deadlines
Amendments – Addresses, officers, and filings! Oh, My! Be sure all amendments are filed before you submit for an inaccurate renewal.
Past Due Agency Fees – Outstanding invoices will have you standing out of a Renewal! Check your Invoices to make sure all Recovery Fees and other miscellaneous charges are satisfied.
Amendments
Have you ever mailed a letter, and about 2 weeks later you receive the same letter, stamped: "Return to Sender"?  Having a license addressed to a location no longer associated with you is very similar, but costs a well bit more than a local postage stamp.
Update your addresses, phone numbers, and other contact information. Contact your license analyst to be sure your records are current across all licensing avenues.  Remember to have all amendments filed before submitting for your renewal.  This will avoid delays and denials during the renewal process.
Who is Eligible to Renew?
Renewing your mortgage license is essential!  In order to continue performing any loan activity, all licensees are required to renew their mortgage license on an annual basis.  Not sure if you're eligible or whether one of your licenses qualifies for a renewal? We have a few tips to help rake away some of those leaves:
Approved
Any mortgage company, branch, or individual holding a license with an Approved status, is eligible to renew.  Be sure your QI/mortgage loan originator license is sponsored by your current employer prior to submitting your renewal.  Depending on the status of your approved license, it may be necessary to contact the state regulatory agency to be sure the license is eligible for 2019 Renewals.
Approved – Conditional
A mortgage license with an Approved-Conditional license status is still eligible for renewal.  Being eligible for renewal does not guarantee an approval from the state.  Be sure to continue following the conditions your state regulator has requested in order to avoid any disruptions in your loan pipeline.
Sponsored Licenses
Each mortgage license is an achievement, an investment, and an opportunity.  Why let yours go to waste this fall?  The great news is, you don't have to!
Sponsorship is required for almost all active licenses.  Your company must hold the affiliated state license eligible to sponsor an individual license.  An Individual License with an Approved status, may become Approved – Inactive when the relationship with the sponsoring company ends.
The housing opportunities of 2018 have been a delightful treat! Some may want to keep options open for new employers, or perhaps even fulfill upcoming resolutions by opening your own mortgage company!  Which ever the case, be sure to contact the state before renewing any licenses with an Approved – Inactive status.
If your license is not sponsored at the time of your renewal submission, failure to communicate with the state and obtain an affiliated regulator's permission to renew, may put your license at risk of being abandoned or withdrawn.
Surrendering your Unwanted Licenses
Employment opportunities and trends can take their toll on our licensing investments.  New employers may not be qualified to sponsor your North Dakota MLO License.  Perhaps the housing trends in Wyoming your CEO told you about, aren't as fruitful as predicted.  Don't let unused licenses haunt your business!
If you have any licenses you are not renewing for 2019, be sure to submit a proper surrender, or let your license analyst know which states will not be moving forward with you next year.  By not properly surrendering your unwanted licenses, you could receive an adverse standing.  Similar to disclosures and denials, this doesn't sit very well with state agencies reviewing your records for future licenses.   Not to mention the potential for fines, and new application fees.
Reinstatement fees and Late Renewals are also a common consequence of missing deadlines and license negligence.  However, not all states offer Late Renewal/Reinstatement opportunities and would rather fine you instead.  Don't get caught in the webs of the season!
Communicate with your analyst and state regulatory agencies about your licensing plans for 2019.  Make sure to meet all deadlines! And finish your Q4 with a goal smashing last stretch for the year!