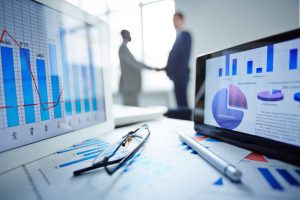 The Georgia housing market is swinging upwards and with that comes a need for mortgage professionals. Forbes, for instance, listed the Atlanta-Sandy Springs-Marietta metro area as one of the 20 best housing markets to invest in for 2018. With an average home price around $234,249, this area is poised for growth. Zillow is also predicting a statewide housing increase of 4.9% over the next year, making a home purchase a viable investment.
Clearly, there are benefits to tapping into this growing market by providing mortgage services. So, what do you need to know in order to get a Georgia mortgage license? Here are the top 6 areas to keep in mind as you prepare to get your license.
1. Do You Need a Physical Location in Georgia?
According to the requirements of the state for the broker/processor, you do not need to have a physical location in Georgia as long as your home state does not require a physical location in that state. This means that, if you are in a brick and mortar state like Nevada or Arizona, you must have a brick and mortar location in Georgia. However, if you are in a state that does not have a brick and mortar requirement like California or Kansas, Georgia will not require a brick and mortar location. This is not a requirement for the lender license.
2. What Are the Fees Associated with Licensing?
For a mortgage broker/processor license in the state of Georgia, the total amount of fees is $2,275.50, which includes a state fee, Secretary of State, and the Bond Premium Fee. If you choose to go the route of a mortgage lender license, the total fees remain the same, but the state fee is higher and the Secretary of State fee is lower.
3. Is There a Bond Amount for Licensing?
Like everything else, the state of Georgia bond amount will depend on the type of license that you are applying for and what you want to be able to do in the state. The mortgage lender license has a higher bond of $250,000, whereas the mortgage broker/processor license has a lower bond amount of $150,000.
4. Is There a Net Worth Requirement?
For applicants for a mortgage license in the state of Georgia, either to be a lender or a broker/processor, you do not have to meet a certain net worth threshold.
5. Do You Need to Submit Audited Financials to the State?
For those who are licensed in the state of Georgia, there is no requirement to submit audited financials in order to hold a license. However, other states may require them, so it is important to have them available if you are expanding your business outside of Georgia.
6. What Makes Georgia's Licensing Unique?
For those who are applying for a license in the state, you need to keep in mind a few key aspects that are unique to Georgia. For instance, the state has strict guidelines when it comes to the trade names of your business. If you have a website domain name that is significantly different then your license name, it is important to make sure that you register that as a DBA in the state.
Additionally, applicants need to be aware that if they have unpaid student loans or are not in compliance with their orders for child support, then their application is not going to be accepted and approved by Georgia authorities.
However, the most important aspect of a Georgia company license: the company cannot have an employee with a felony. An employee with a felony disqualifies the company from licensure in Georgia.
Ready to Get Your Georgia Mortgage License?
As you can see, the requirements to get your mortgage license have a unique twist in Georgia. If you are looking for assistance in understanding what you need for your application, contact us.
The Mortgage Licensing Group, Inc. is a full-service mortgage licensing firm headquartered in Southern California that is recognized throughout the industry as an experienced and reliable service provider. Established in 2006, our company has been on the forefront of the ever-changing rules and regulations, helping alleviate the often daunting task of meeting the diverse state licensing requirements for our clientele.