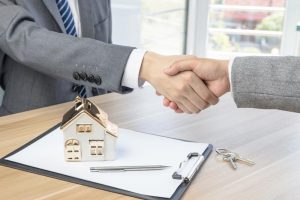 Interested in becoming a mortgage broker in California? Want to grow your business and build new income streams? If so, it's vital that you know what is required and develop an organized system for submitting required documents for whichever state you want to conduct mortgage business in.
Here are some things to consider when trying to obtain a California mortgage license.
Determine the License Required for Your Mortgage Business
California has two regulatory agencies which oversee mortgage licensing and lending activities and each agency manages two types of company licenses.
In order to work with all types of financial institutions to conduct mortgage business in California, you must obtain a license from the California Bureau of Real Estate (BRE). For each of the licenses managed by the BRE, an underlying real estate license is a prerequisite to apply.  The two types of BRE company licenses are:
CA- BRE: Real Estate Broker License
–  This license type is intended for sole proprietors who intend to conduct mortgage loan origination activities on their own.  Sole proprietors are required to be licensed as an individual as well as a company through the Nationwide Multistate Licensing System (NMLS).
CA-BRE: Real Estate Corporation License
–  This license type is required for corporations that employ licensees performing mortgage loan origination activities.
Under the regulations of the California Finance Lenders Law (CFL) if your company only wishes to work with loans issued by lenders, you should obtain licensure through the California Department of Business Oversight (DBO). The two company licenses types managed under the DBO are:
CA-DBO: Finance Lenders Law License (CFLL)
– In general, any person engaging in the business of a finance lender or finance broker in California is required to obtain a Finance Lenders license. A finance broker may only broker loans to lenders licensed as finance lenders.  Additionally, this license does not provide the broker with the authority to broker loans to and collect brokerage commissions from other types of lenders such as credit unions and banks.
CA-DBO: Residential Mortgage Lending Act License (CRMLA)
– This license authority is required for any person engaged in the business of making or servicing residential mortgage loans within California.  Any form of organization may obtain this license, whether you are a sole proprietor, LLC, partnership, corporation, or otherwise.
As each license type falls under different laws and regulatory agencies, it's important to gauge your options and choose what best suits your business needs.
Assess Your Requirements
Before applying for a California mortgage license, it's important to assess your requirements and prerequisites to determine your eligibility and what the process involves.  The NMLS Resource Center has a wealth of information intended to guide you down the right path.  NMLS is a comprehensive knowledge library for mortgage and lending licensing requirements for 50-plus state regulatory agencies.  If their abundance of information seems overwhelming, don't fret – the Mortgage Licensing Group has been helping clients successfully navigate a complex and evolving regulatory environment since 2006.
Get Expert Advice
Contact us today for expert licensing consultation services.  Our team is here to help you realize your business ambitions while reducing the burden of regulatory compliance, providing clear individualized solutions.
The Mortgage Licensing Group, Inc. is a full-service mortgage licensing firm headquartered in Southern California that is recognized throughout the industry as an experienced and reliable service provider. Established in 2006, our company has been on the forefront of the ever-changing rules and regulations, helping alleviate the often daunting task of meeting the diverse state licensing requirements for our clientele.