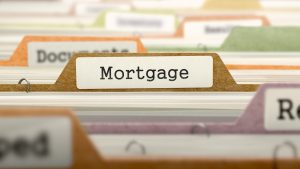 It's 2017 and the big question is, have you transitioned to the National Mortgage Licensing System (NMLS)?
If you're a currently licensed mortgage brokerage company in Arizona, you are now required to meet the license requirements to make this transition. All Arizona mortgage licenses are handled through the NMLS.
So what are the license requirements for transitioning to NMLS?
Well, prelicensing requirements include approved courses that are 20 or more hours and contain:
3 hours of Federal Law
3 hours of Ethics
2 hours of Non-traditional Mortgage Lending
12 or more hours of electives
These license requirements may be in addition to Arizona-required content. As per the SAFE act, there is also a minimum of eight hours per year of continuing education required nationally.
It can be a bit more difficult to obtain a license in Arizona than in other states due to the brick and mortar requirement and the necessity for a licensed and experienced Arizona Responsible Individual (RI).
If you need a top rated, fully qualified and experienced Arizona RI who can fulfill all of the requirements to provide compliance for your licensing needs, a mortgage licensing group is a tremendously helpful resource.
In the meantime, the following four steps will help you get started:
Step 1 – Complete the Company Account Request Form
Completing the Company Account Request Form isn't hard. It only takes a few minutes to complete.
Once the form has been submitted it will be reviewed and processed by the NMLS Entitlement Group.
If the form is validated, an account will be set up for the company and username and passwords will be issued to the Account Administrator(s) identified.
It should be noted that sole proprietors are required to have two accounts – one for the company record and one for the individual record.
Step 2 – Complete the Company Form
Whether applying for a state license, or transitioning an existing license, you'll need to complete the Company Form (MU1). Additionally, Individual Forms for certain control people, owners, executive officers, and branch managers may be required.
Where applicable, you will also need to complete Branch Forms(s).
Once the Company Form has been submitted, Branch (MU3) Form(s) can be completed for a specific branch location or multiple locations.
Step 3 – Does your company have mortgage loan originators (MLOs)?
If your company employs MLOs, there are additional license requirements. They will need to:
Submit fingerprints through NMLS for an FBI criminal background check.
Complete pre-licensure education or continuing education requirements.
Pass the SAFE MLO Test.
Know how to authorize a credit report through NMLS.
They will also need to understand how to create an employment relationship and establish a license sponsorship.
At this time, all individual licenses managed on NMLS pertain to the mortgage industry. It will not be necessary for individuals exclusively participating in the money services businesses, debt, and consumer finance industries to complete an Individual Form (MU4).
But an individual account (MU2) is required for all control persons of a company.
Step 5 – Are there other requirements?
The following are requirements that may also be applicable to your entity:
Financial Statements
Mortgage Call Reports
Uniform Authorized Agent/Delegate Reporting Requirements
Annual Renewal (The renewal period for all licenses runs between November 1 and December 31 of every year.)
The regulatory landscape is constantly being redefined with additional laws and processes. Licensing can be complex, not to mention time-consuming.
But with a reputable mortgage licensing firm, you can give your company the competitive advantage in the mortgage industry by getting back to what you do best. Originate loans.
If you have any additional tips for meeting license requirements, feel free to share.